Welcome to the online home of our live announcements. Register for upcoming virtual live-streaming events and watch recordings of recent events below.?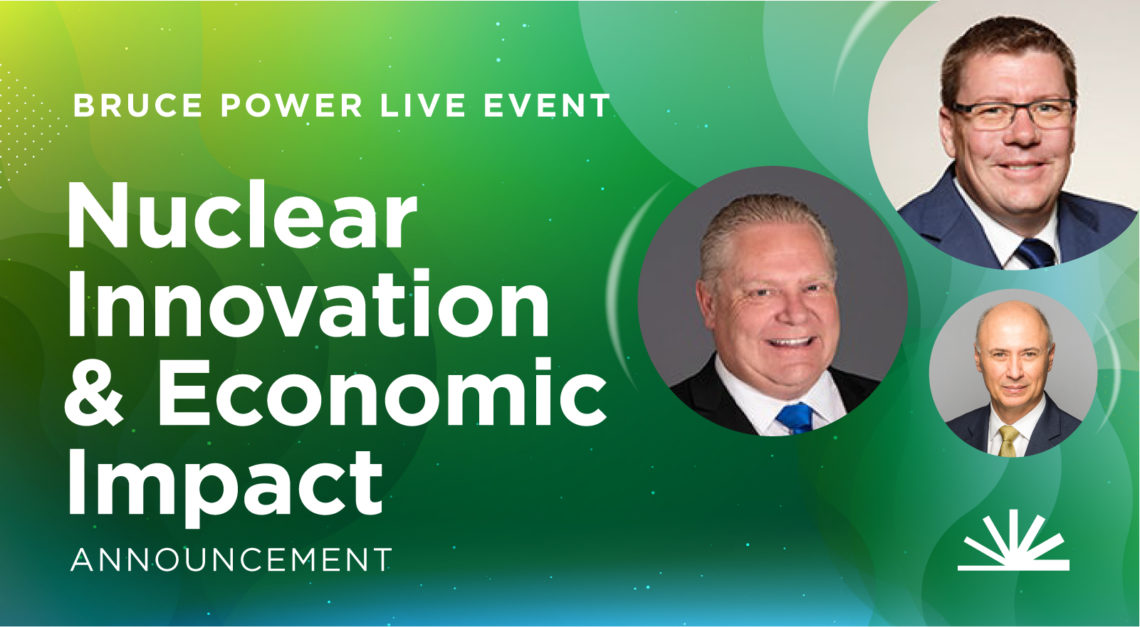 The Honourable Doug Ford, Premier of Ontario, and the Honourable Scott Moe, Premier of Saskatchewan, were joined by Mike Rencheck and James Scongack of Bruce Power, as well as Tim Gitzel of Cameco for a special announcement.
Cameco and Bruce Power announced a series of initiatives – highlighted by the creation of a centre for next generation nuclear technologies? – to leverage their existing partnership to help restart the Canadian economy, protect the environment and fight diseases like COVID-19 around the world.
Bruce Power President and CEO Mike Rencheck was joined by John MacQuarrie, President of BWXT Canada, as well as government officials to announce several collaborative projects to advance the made-in-Ontario economic recovery program.?
Bruce Power virtual events feature insights, updates and announcements from nuclear industry leaders, public health professionals as well as government officials.
Catch up on our most recent news and explore event recordings on our Past Events page.